A destination full of authenticity, where convenience mingles with character. Steeped in history, West Village is a modern village where history was made and where new stories begin.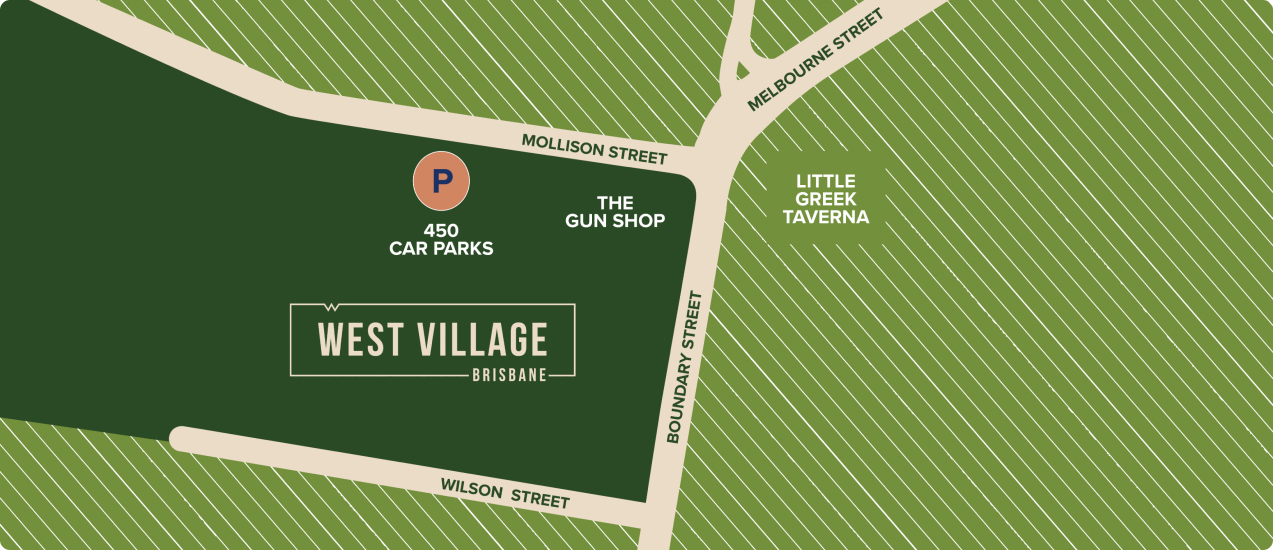 Parking
West Village offers dedicated retail parking bays which are free for 2 hours. We also offer the use of GoGet, West End's first car sharing scheme.


Parking rates are displayed on Secure Parking website. All visitors will receive 2 hours free parking per day. Rates will also be displayed at the car park entry.
No – the equipment is ticketless and will read your licence plate on entry and exit, allowing exit if under 2 hours, and requesting payment if over 2 hours.
Payment available via automatic pay stations located on level B1 and B2, and also by credit card at exit gate.
Visa, MasterCard, American Express, and cash.
Please follow the instructions provided by West Village.
Sustainability
West Village has received the highest sustainability rating for master-planned precincts in Australia, earning World Leadership status.


Organic Waste Pulping System
Vegetation covers 
50% of the precinct
Connect to our free WiFi and enjoy access to internet in our retail centre and nearby parklands. Simply search for West Village WiFi on your phone.